Thinking to start using expert digital marketing services? Wondering, whether to hire an in-house expert or outsource it? Should I give the contract of monthly digital marketing service or should I hire a digital marketing expert is your dilemma? Read on to get answers to your all questions. Please be advised that digital marketing is a huge industry and it has many sub-industries such as SEO, SMM, PPC, etc. This article is true for digital marketing as a whole as well as an individual channel of this online marketing sphere.
Digital Marketing is one of the most important and effective marketing strategies as well as business development tactics. Expert digital marketing ensures business growth by generating new leads and nurturing existing clients. Thus, if you haven't started using a plethora of benefits of online marketing, then start using it.
Once you decide to start using an online marketing service, the most confusing question is whether to contract a full service digital marketing agency or whether to set up an in-house team of digital marketing experts? The answer to this question is hiring a digital marketing agency is a better choice for many reasons. You may explore the top 7 Reasons to hire an agency than an in-house team.
The next question comes is whether you should hire a digital marketing expert that works exclusively for you or should you give the contract of expert digital marketing service on a fixed monthly fee. Generally, professionals go with their own biases to make selections, but there are some arguments and facts, which you must keep in mind to make a sane decision. Let's unveil the best cases for both of these models:
When to hire a digital marketing expert?
There are some best cases when you must hire an exclusive resource for you. This applies to each type of digital marketing resource including, but not limited to, SEO expert, SMM specialist, PPC Marketing Manager, Content Writer, etc. Let's see the top situations when hiring a digital marketing expert is the best choice:
When you have multiple websites or marketing projects
When you have a huge eCommerce website
When you have seasoned business
When you need to discuss a lot many things on a regular basis
When you are working in an extremely competitive industry in which you need dedicated work of 160 hours or more
When you want a digital marketing manager to manage all different digital marketing tasks such as web marketing, ASO, Social Media Marketing, PPC Management, etc.
Pros of hiring a dedicated marketing resource:
No additional cost for marketing many websites or businesses. This is the biggest advantage of hiring a dedicated resource. In fixed-cost expert digital marketing services, you need to pay fees per website, which is not the case with this model. You may assign as many websites as you want.
Add or remove websites/applications for marketing as and when needed without any wait time.
Get a dedicated digital marketing expert.
Take benefit of free consultation.
Take benefit of his cross-domain knowledge.
Daily or frequent reporting.
Discussion about all aspects, as and when needed.
You can lead the resource the way you want.
Cons of hiring a dedicated digital marketing resource:
You must have enough work to get the best ROI
When to Outsource Digital Marketing Project with monthly fixed cost model?
A majority of companies select this model as it is flexible and cost-effective. Let's see the best cases of using monthly digital marketing services, which gives the best ROI:
When you have a single or limited number of projects
When you don't need frequent communication
When you are only focused on results
When you want to take benefit of a whole team of digital marketing experts then a single resource
When you need to keep the budget aligned
When you are confident to rely upon the digital marketing company you have hired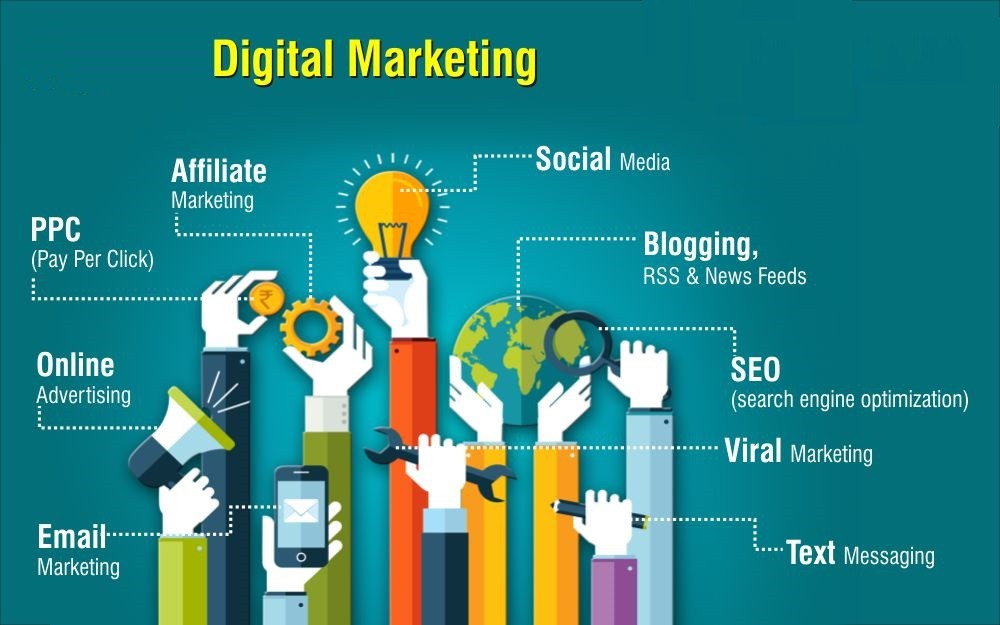 Pros of using monthly fixed cost digital marketing services:
Save time by not getting involved in the day to day operations
Focus on monthly progress
No micromanagement or resource management needed
Acquire benefits of different digital marketing experts such as SMM, SEO, PPC Manager, etc.
Save Cost
Keep the budget aligned
Start with slow (with a limited budget)
Get a custom plan in your budget that actually yields returns
Cons of using monthly fixed cost digital marketing services:
Expensive if you have multiple websites
Take 24-48 hours to start a new project
End Note:
If you have multiple websites or businesses that you want to market, then hiring a digital marketing expert can bestow the best ROI. However, if you have limited assets to market and manage or if you want to use specialization of different digital marketing specialists, then fixed cost monthly digital marketing services yield the best returns.
Still, have confusion? Or want to discuss your digital marketing need? Contact us, we will help you to choose the most effective and beneficial model and service for you.