Marketing is important to establish a brand and increase lead generation to receive new business. There are two different types of marketing: Outbound and Inbound Marketing. This article gives a quick sneak peak to understand these two different types of marketing.
Inbound Marketing
Inbound Marketing is a strategy to attract prospective customers and encourage them to take an action. It is the modern day marketing tactic used by most marketers. Inbound marketing is about educating the users and putting your Brand as the industry experts. Also, it is about appearing in front of the user when he/she is more likely to buy because he/she is looking for similar services.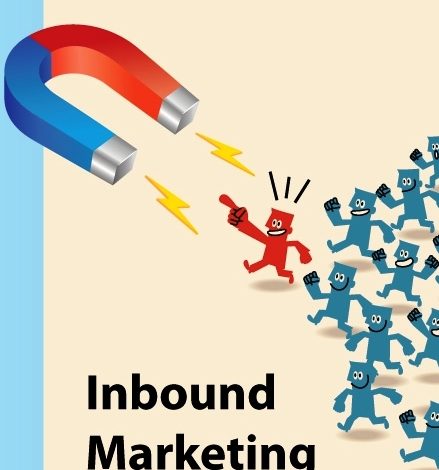 The major inbound marketing activities are performed using digital media. The digital marketing experts use the inbound marketing at its best for lead generation.
Inbound Marketing Activities:
Website
Blogging
SEO
Social Media Marketing
PPC advertising
Strategic Email Marketing
Graphics and Photo distribution on digital and offline channels
Videos (Webinars, Informative videos, etc.)
Presentations sharing
Content Distribution
Benefits of Inbound Marketing:
It's cheaper and effective
The results are measurable
Increased lead generation
Best lead conversion ratio
Increased Brand Value
Long lasting results
Wider reach even in limited expense (you can target global market in your budget)
Disadvantages of Inbound Marketing:
It takes some time in reflecting the results (though now paid ads are there at your rescue if you need quick results)
It needs expertise and skills (You can hire experts at affordable rates)
You need to be consistent
Outbound Marketing:
This type of marketing is about pushing products to a list of leads. It is traditional marketing used by marketers for ages. Here, we are not waiting for consumers to come to us when they need or educate him/her with services, all we do is we directly propose him to buy our products or services. It is also called interruptive marketing.
Outbound Marketing Activities:
Sales Email Blasting
Cold Calling
SMS blasting
Print media ads
TV and Radio Ads
Door to Door selling
And more
Pros of Outbound Marketing:
Cheap in certain cases
Direct sales approach
Cons of Outbound Marketing:
It is irritating to consumer so chances are high to get blocked and reported
Low lead generation ratio
Low conversion ratio
No effective tools for measuring results (except email marketing if you use tools)
More chances to get defamed as a noisy brand
End Note:
As you can make a conclusion by comparing both, Inbound Marketing is more effective in today's digital and mobile era. You can get long lasting and measurable benefits. However, I recommend don't ignore outbound marketing completely. Use it at some extent. If you ask me my success strategy, I recommend 80% Inbound Marketing and 20% Outbound Marketing.